2013 Literacy Workshop

Practical Literacy INTERVENTION Strategies For The SLP

Brought to you by ReadingResource.net & Red Rock Educational Publications

Monday, November 4th, 2013 @ Holiday Inn Columbus-Worthington 7007 N. High Street, Worthington, OH 43085
Call 614-436-0700 to Reserve Rooms (mention workshop for a special $89 room rate)
HANDOUTS NOW AVAILABLE!! (Scroll Down to "Handouts")
PROGRAM SUMMARY

With the newly approved amendment to the Ohio Third Grade Reading Guarantee adding Speech and Language Pathologists to the list of approved professionals who can deliver reading instruction, SLPs are more than ever desiring  professional development in the area of reading. 
This daylong workshop is designed to equip the Speech and Language Pathologist to deliver practical Tier I & Tier II early literacy interventions and consultation approaches in the school and clinic based settings.  With caseload and workload issues in mind, participants will learn how to "get involved in reading" and implement easy to use activities and intervention strategies to help struggling readers in the areas of phonemic awareness, reading decoding and reading fluency.  Join us for a truly fun and engaging day filled with high quality content that you can use immediately with your students and clients.     

LEARNING OUTCOMES

At the end of the day, participants will be able to:
Explain common causes for reading problems and determine appropriate assessments to quantify, identify, and explain these causes to teachers, administrators and parents.


Plan and implement appropriate Tier I & Tier II reading interventions targeting phonemic awareness, reading decoding and reading fluency deficits.


Implement consultation approaches to increase the effectiveness of current Response to Intervention (RtI) models.


Describe a number of methods and degrees to which the Speech and Language Pathologist can participate in reading instruction and meaningfully contribute to student and client literacy achievement.


Outline a comprehensive Tier II literacy intervention framework complete with activities and recommended resources.
WHO SHOULD ATTEND?

This program is appropriate for Speech-Language Pathologist or related fields interested in helping at-risk or struggling readers (teachers, special educators, educational specialists, administrators, etc.), or graduate students who have an interest in early literacy.  Anyone with a stake in student reading achievement can benefit from this workshop! 

Presenter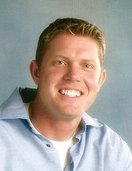 Steven M. Griffin, M.A. CCC/SLP has worked in the public schools for 15 years and  currently works for the Reynoldsburg City School District located on the east side of Columbus, Ohio.  There, Steve has served in several roles including SLP/Literacy Intervention Coordinator for Slate Ridge Elementary School, Reynoldsburg's District Wide Literacy Coach and Literacy Intervention Lead Teacher for Rose Hill Elementary School. 
A frequent presenter, Steve has presented nationwide and in Canada on the topics of early literacy intervention and teaches in the Department of Speech and Hearing Science at The Ohio State University. The co-author of ReadingResource.net, Steve has dedicated his career to helping struggling readers and creating school environments that promote best practices in literacy and language.

Steve is the recipient of the 2009 Ruth Beckey Irwin Best Clinical Practices Award, awarded by The Ohio State University Dept. of Speech and Hearing Science and the 2012 Ohio Speech Pathology Educational Audiology Coalition's (OSSPEAC) Nancy Lee McKinley Leadership Mentoring Award given as part of the Wayne Secord Leadership Awards. 
CEU INFORMATION

This program is offered for .6 ASHA CEUs (Intermediate Level; Professional Area)

REGIstration
REGISTRATION OPTIONS
1. Register On-line Right Here:  PayPal, Visa, MasterCard & Discover Accepted. Click Buy Now button below.  If paying with CC, click the "Don't Have A PayPal Account?"  link.  Receipt and confirmation of registration will be sent to you automatically. 
Early Registration (on or before August 31st)....................$85.00
Regular Registration (after August 31st)........................$99.00
2. Register By Mail: Download Registration Form Here. Print and mail form along with check or PO to ReadingResource.net 2590 Pleasant Colony Drive, Lewis Center, Ohio 43035. You will receive an e-mail confirming your registration upon receipt of registration and payment. 

---
TIME ORDERED AGENDA

7:30 to 8:30     Check-In
8:30 to 9:30     Why Our Children Can't Read
                        • Background and sense of urgency
                        • Understanding the major cause(s) of reading problems  
9:30 to 9:45      Break
9:45 to 12:00    What We Can Do About It!
                       • Introduction of literacy intervention framework
                       • Introduction of various consultation methods
                       • Introduction of tier I and tier II reading interventions
12:00 to 1:00    Lunch Break
1:00 to 3:30     What We Can Do About It, Continued
                       • Continue the development of intervention framework
                       • More tier I and tier II reading interventions
                       • More consultation methods
 3:30 to 3:45    Questions and Answers
 3:45                Adjourn
DISCLOSURES
Steve Griffin is a 50% owner of ReadingResource.net, the company sponsoring this year's workshop.  Steve receives income from the sales of digital reading products related to this website.  Participants will receive ALL of these digital products from ReadingResource.net for FREE with paid registration.  ReadingResource.net also has an app listed for sale in the Apple i-Tunes store and a flip chart used for teaching reading available for purchase. Their use, as well as many other programs and materials will be discussed during the program. Their are no non-financial disclosures.

HANDOUTS
Download the PowerPoint Handout for the 2013 Literacy Workshop Right Here!
All other handouts will be provided the day of the workshop at the check-in/registriation table.
---
CANCELLATION POLICY

If you need to cancel your registration, you may do so until October 14, 2013. After this date, no refunds will be processed. You may transfer your registration to another person at anytime without penalty, provided you inform us at literacyworkshop@readingresource.net
Two weeks prior to the event, if there are less than 20 registrants participating, then the event will be cancelled. This event is planned during the inclement weather season and may also be cancelled due to weather. In this case, it would be the closing of the school districts in the Columbus area. In case of a cancellation, ReadingResource.net will contact registrants and advise them of the cancellation and reimbursements will be issued of registration fees.